Scripps–a "leader in lifestyle media" but a loser in compensating composers.  Anybody have any updates on this?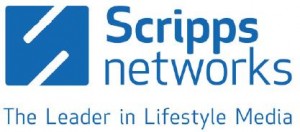 TuneSat has detected a lot of placements for me on some Scripps Network shows. I would have never known about them otherwise. I am fighting to get paid by the publishing company, as ASCAP apparently does not pay the backend.
One of the publishing companies I work with who placed these says they contract directly with Scripps and will pay me once my placements reach $50. So ASCAP is out of the picture entirely.  With this particular publisher, I don't get a share in the upfront license fees (this is an atypical arrangement for me–a sacrifice I willingly made in order to have non-exclusivity.) But without ASCAP involved, it's not a very empowered place to be as a composer; I have no idea how they are tracking placements or determining the "value" of them the way the PROs do. I think this blog post explains a bit more:
http://www.musiclibraryreport.com/blog/composers-beware-of-hgtv-the-cooking-channel-food-network-diy-travel-channel-any-scripps-networks-shows/
According to the above post/site, "Scripps demands that all of the music for its shows be 'direct licensed'. In other words they do NOT pay any performance royalties to composers. How do they get their music? Most likely from libraries that do a blanket license with the shows producers which, in most cases, means that you, as a composer, will not share in any of those blanket license fees. To be fair Scripps is not the only company that refuses to pay PRO monies. I believe ESPN is another company and their are probably more."
(wish they'd use spell check their posts, by the way…lol…some scrappy but often useful info on this site…)
Anyway, at least TuneSat has helped to track things.  I'll be upgrading my account with them and doubling the amount of songs I track.
Again, this situation is like Pump Audio in that when you are one of too many artists in a huge library, and you don't have exclusivity, you can't expect much $$$.
Try to get an idea of how particular libraries work–how hard do they work to shop your tunes around?  How do they communicate with you and do business with you as a composer? Are they forthcoming with giving you a copy of license agreements they make with their clients? What kind of placements do they typically make? Do they want to proactively work together with you to hunt down backend?  If I don't sense a strong relationship, I don't work with them at all… or I limit the number of tracks and make sure those are non-exclusive, with a time limit on our agreement.  No sense giving exclusive access to my tracks forever to a library that does nothing or just places 5 seconds as background music on some awful reality show.  But another library that gets me on a national tv spot–that's a whole different story!
Recently, I've been having such a poor experience with one library, no returned phone calls or emails in ages…I may need to work with my attorney to write them a letter requesting that they remove all my tracks from their library.  Sigh.  I hate to seem like an a**hole, but it just doesn't make sense to continue down a fruitless path.