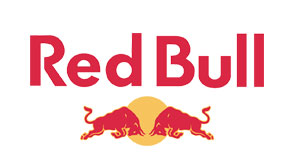 So…something like 5 years ago, I went through the painful and laborious process of uploading some of my songs to Pump Audio's online portal. After the submissions being lost or rejected several times, and a few rounds of paperwork in their "old" and "new" forms, we finally got to the point where some of my tunes were accepted into their catalog. This was after a number of calls and emails to them–using some contact info I had to get through a friend who has a friend who works(ed) there.
So, thus far, not the most personal relationship, but I figured, we came this far, let's see how it goes.
Just got an email notice last week about their online royalties system. Good step in the right direction, Pump. I guess there are some people alive over there! Today I got an email notice from "Workflow Mailer OAP1" (presumably Getty DB) to "~WF_ADHOC-398972" ( obviously me) with an unreadable attachment called "notification detail" (tried reading from gmail in 3 diff browsers, also tried downloading and opening, no luck). Sounds like Getty could use a real Product Manager over there to clean up the user experience. 🙂
So, I logged into my royalties area and can see that my track "Master Plan" (an earlier, grittier instrumental version of "Those Days") was licensed by "Red Bull Media House GmbH". (A quick scan of the term "GmbH" tells me that's how the Austrians term LLCS). So I guess Red Bull Media House has a massive, ever-growing archive of inspiration extreme sports content.  Anyway, per the invoice from Pump they purchased several audio synch licenses for this song at $2.38/pop (I collect half, Pump the other half). It doesn't say anywhere on here why type of media this will be synched to–it is a blanket license to sync to video or web or whatever?  And for what time period?  Indefinitely? a year?  Really vague. Knowing how these things go, maybe about 3 seconds of my song will be in the background of some dude doing a flip on a snowboard.
And $2.38 is a pretty sad number.  Obviously Pump makes its money off of a large volume of artists in bulk. $2.38 is hardly enough money to pay for anyone's time.  Of course, this is more or less what I expected from a massive library and a non-exclusive deal. I'm just wondering if it's really worth all the effort?  I guess if they have 100 of these deals a day…that comes out to… $238.  Still not much.  Seems to me that working with a smaller number of quality artists and valuing their music higher would be a better biz model?
But at least we're starting to see a little activity.  I give Pump credit for trying to automate things and improve their system. At the price point above though, I won't make an effort to give them any more tracks, even if it is non-exclusive.  That's the problem of massive, non-exclusive libraries and teeny licensing fees–you run the risk of devaluing your music too much.
If only everyone could be as awesome as my latest licensing partner, Studio 51 Music. I love the guy that runs the company–he really listens carefully to our pieces and also to our feedback. He and his developers have a fantastic online portal for submitting music/paperwork and they do regular UStream meetings to answer all our questions. Plus, I'm must honored to be among the ranks of all of their quality, talented composers.
With Studio 51 and TuneSat flanking me, I feel I'm set up for much better ongoing success in 2012.